Kulukki sarbath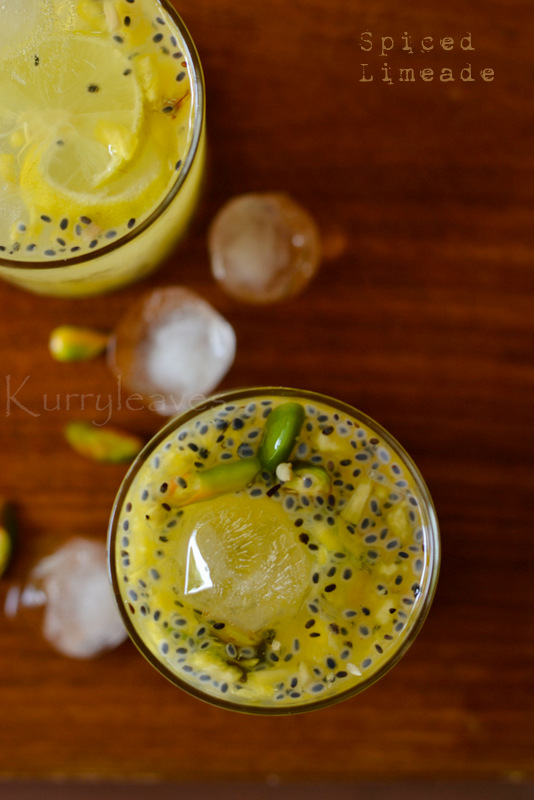 Spiced -shaken limeade with basil seeds and pineapple.Perfect for a hot summer day.
Prep Time: 10 to 12 minutes
Cook time: – minutes
Serves: 2
Ingredients:
Basil seeds/Sabja seeds /Kasha Kasha- 2 tsp

Lime juice – from 2 limes

Ginger ,finely chopped- 1 tsp

Green chilies ,sliced- 1/4 tsp

Pineapple,finely chopped- 2 tbsp

( optional)

Cold water- 2 cups ( and more for soaking basil seeds)

Sugar / Honey / Sugar syrup- to taste

Ice cubes- as required
Instructions:
Soak basil seeds in water for about 10 minutes.Drain and keep aside.
In a shaker /glass jar add soaked basil seeds,lime juice,ginger,green chilies,pineapple,water and sugar/honey/sugar syrup to taste .Shake well for about 15 to 20 seconds.Add ice cubes and serve immediately.
NOTES
Adjust the quantity of green chilies according to your taste.